2022/Create
Jump to navigation
Jump to search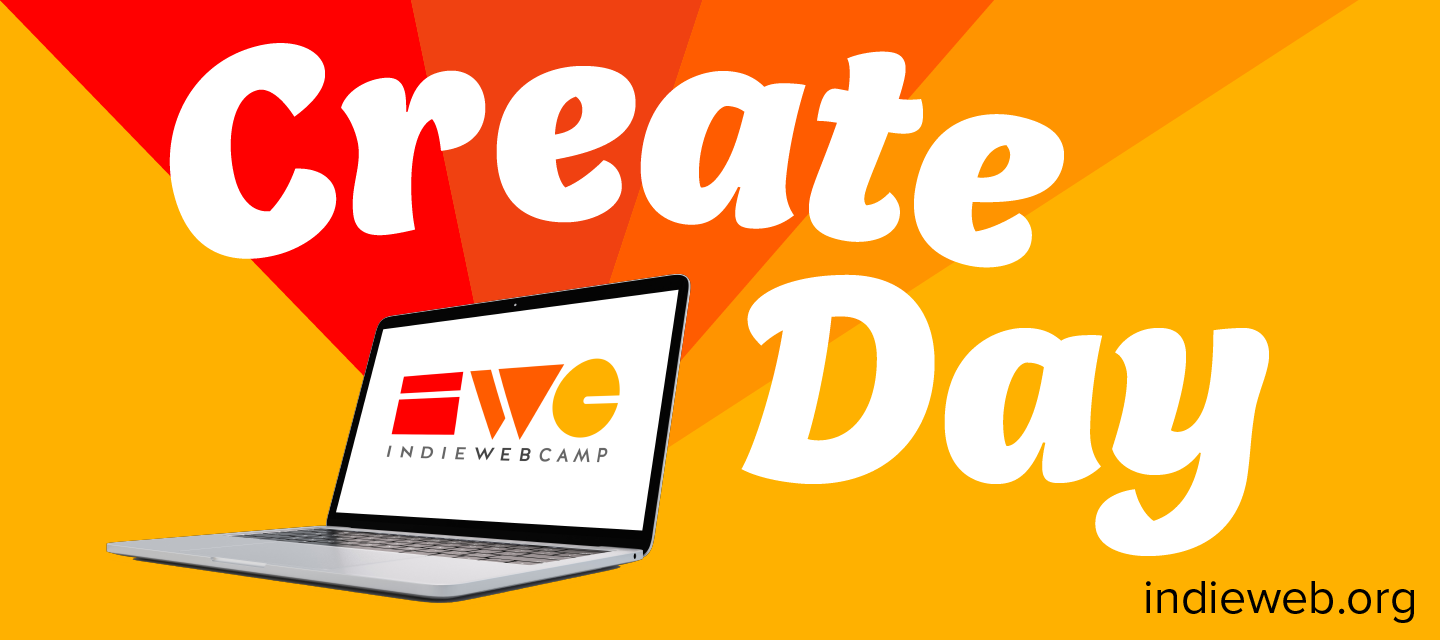 💻🎪 IndieWeb Create Day 2022 is a series of one day IndieWebCamps for community members to gather online and create together. Two have been held so far, in March and July 2022.
Event Pages
Participating, our Code of Conduct details, and photos on individual event pages:
Upcoming:
Notes
Etherpad notes, introductions, and projects that people worked on and demonstrated!
Organizing
Organizers
Posts
Posts about IndieWebCamp Create Day:
Tweets
Pre-Camp
Create Day
Post-Camp
Sponsors
We welcome individuals, organizations, and companies that would like to help sponsor our volunteer-driven camps. For more details, see: How to sponsor IndieWebCamp
Previously
IndieWebCamps
See Also