Create Day
Jump to navigation
Jump to search
This article is a stub. You can help the IndieWeb wiki by expanding it.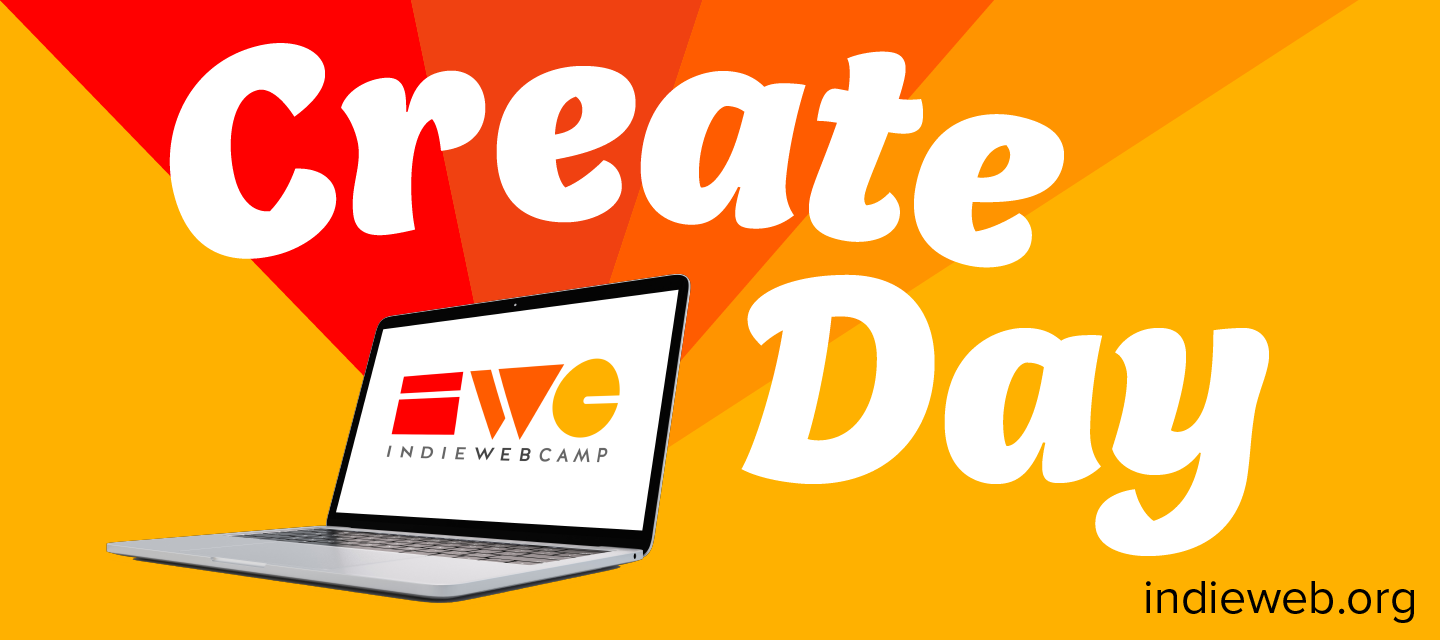 Create Day is an IndieWeb event, usually the second day of an IndieWebCamp or its own virtual event, where community members gather to share what they're creating for their site that day, get inspired, and collaborate when their projects overlap.
For a longer description, see:
For the next Create Day event, see the Events page!
Past Create Days
See the list of IndieWebCamps, and:
See Also